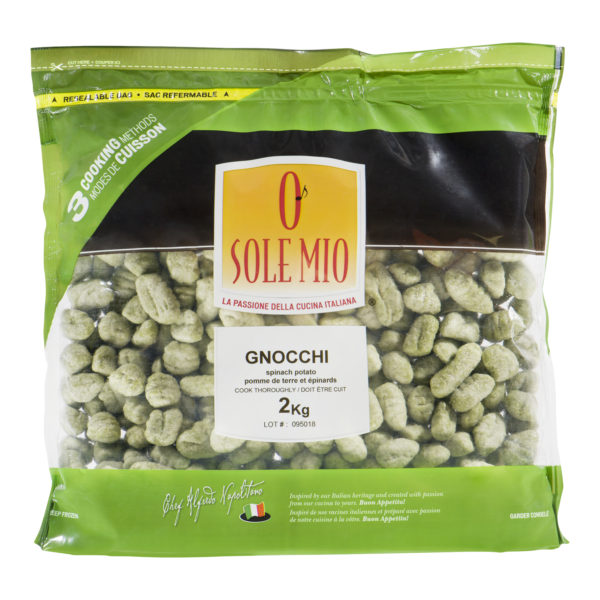 GNOCCHI Potato & Spinach




Ingredients
Potato (contains sulphites), Flour, Water, Dehydrated potato flakes (contains soy monoglycerides, sodium acid pyrophosphate, citric acid), Spinach powder, Liquid whole egg, Canola oil, Durum wheat semolina, Salt, Cultured dextrose (contains maltodextrin, canola oil).
Allergen: Wheat, Egg.
Preparation
1. Bring a large pot of water to a boil on HIGH, add salt if desired. Carefully add gnocchi into the water, stir.
2. Cook about 1 minute or until the gnocchi come afloat.
DO NOT OVERCOOK
*Cooking time may vary depending on your equipment